Effortless Fashion for Women
Relaxed dressing for the modern woman. Inspired by world travel and modern ease of dressing. On-the-go style for effortless chic. Go to: Farm Rio, dRA, Cleobella, Geisha Designs
What began as a handful of goods at a local fashion fair booth has grown into one of Brazil's most recognizable labels for sun-soaked dressing. With vibrant colors, bold silhouettes, and feminine details embedded in every design, Farm Rio's cheerful creations are crafted with an exotic, toes-in-the-sand spirit that's simultaneously fashion-forward and vintage-inspired.
| | | |
| --- | --- | --- |
| | | |
| Farm Rio Lagoon Shorts | Farm Rio Rainbow Stripe Midi Dress | Farm Rio Tasseled Caftan |
| Adorned with fabulous, tropical-inspired florals, these shorts are a charming match for your go-to graphic tees and blouses. | Sweetly puffed sleeves and vibrant rainbow stripes ensure this dress will catch the eye of all you meet. Its twirl-worthy silhouette makes it one of our favorites for warm-weather celebrations and quality time with loved ones. | Make a sunny splash this season with a boldly printed cover-up like the one seen here - its tasseled touches add plenty of whimsical flair. |
| | | |
| --- | --- | --- |
| | | |
| Farm Rio Rainforest Wrap Blouse | Farm Rio Crochet Maxi Dress | Farm Rio Ruffled Floral Tank |
| Featuring your pick of fabulous tropical prints, this wrap blouse invites effortless elegance to sunny-day adventures. | Invite charm and cheer to your closet with this colorful maxi dress, where a crocheted bodice imparts an air of artisanal sophistication. | With ruffled straps and oh-so-dreamy florals, this top is sure to earn compliments no matter where your adventures take you. |
| | | |
| --- | --- | --- |
| | | |
| Farm Rio Cover-Up Mini Dress | Farm Rio Cropped Straight Pants | Farm Rio Printed Joggers |
| Boasting a more-is-more motif, this mini dress can be thrown over your bathing suit or just as easily worn for a breezy dinner on the veranda. | Cropped just above the ankle, this straight-leg pair brings cheer and charm to just about any ensemble. | Punctuated with an uplifting, tropical-inspired print, these joggers inspire us to build our outfit from the bottom up for a final look that's nothing short of chic. |
| | | |
| --- | --- | --- |
| | | |
| Farm Rio Lavinia Mini Skirt | Farm Rio Beatrizia Blouse | Farm Rio Odessa Maxi Dress |
| Pair this colorful mini with a graphic tee and sneakers for a laidback look that's sure to earn you compliments. | Dreaming of warmer days? Look no further than this strikingly printed blouse, where tropical fruits and florals take center stage. | Adorned with a vibrant tropical motif, this maxi dress is our favorite pick for days spent in the sun. |
| | | |
| --- | --- | --- |
| | | |
| Farm Rio Toscana Pleated Wide-Leg Pants | Farm Rio Esperanza Pants | Farm Rio Dulcinea Romper |
| Featuring a vibrant paisley print, these breezy wide-legs are a fabulous pick for seaside strolls and afternoons in the sun. | Bring a bit of brightness to your seasonal closet with these enchanting trousers - when styled with a simple cami and sandals, they create a striking look that's sure to earn you compliments. | Here, colorful contrast motifs create a look of striking, wear-anywhere elegance - whether you're strolling through the sand, or enjoying some time spent poolside. |
Husband-and-wife duo Angela and Jim left their California home and embarked on a year-long trip seeking adventure. What they found was their life's mission - to design exquisite, unlike-anywhere-else accessories crafted by Balinese artisans. Cleobella, named after Angela's mother, is a sophisticated yet delightful collection of handmade goods woven from fine leathers, recycled materials, and fabrics acquired from local Indonesian markets.
| | | |
| --- | --- | --- |
| | | |
| Cleobella Salinas Macramé Tote Bag | Cleobella Brynn Clutch | Cleobella Ivy Phone Crossbody Bag |
| Dotted with shell embellishments, this macramé tote is a dreamy pick for your summertime carryall. Take it to the beach, shopping trips, or sunset strolls - it goes with just about anything, and offers plenty of room for your essentials. | This beautifully quilted clutch features an enchanting motif that adds instant intrigue to daytime and evening ensembles. | Count on this beaded bag to carry your phone in style. It's perfect for days when you want to travel light, and lends a whimsical touch to any outfit. |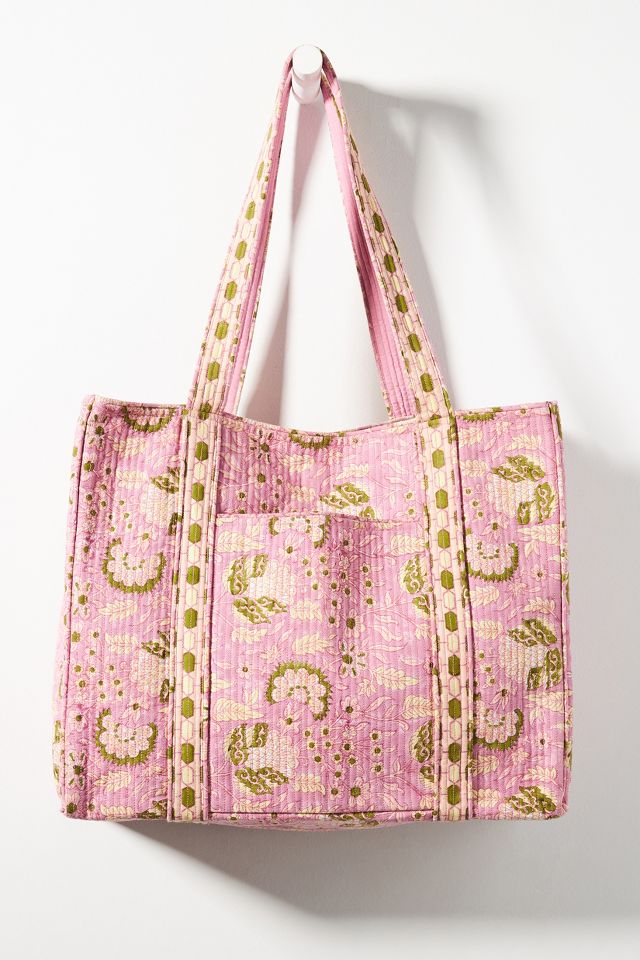 Samar Quilted Tote Bag
With a medley of vintage-inspired floral prints, this quilted tote bag brings endless charm to your warm-weather looks.
At once youthful and mature, dRA blends the artful rebellion of cutting-edge design with the tailored elements of time-tested fashion for a line of versatile and feminine silhouettes. Founded by Diana Ra, the independent line offers a curated everyday collection.
| | | |
| --- | --- | --- |
| | | |
| Smocked Skirt Set | Castilla Geometric Kimono Jacket | Jellybean Wide-Leg Jumpsuit |
| Set includes pullover crop top and pull-on maxi skirt. Cotton | Liven up your wardrobe with a vibrant geometric print, like the one seen on this charming, dolman-sleeved layer. | Adorned with a playful pattern reminiscent of our favorite sugary sweets, this breezy jumpsuit is equal parts comfortable and classic. |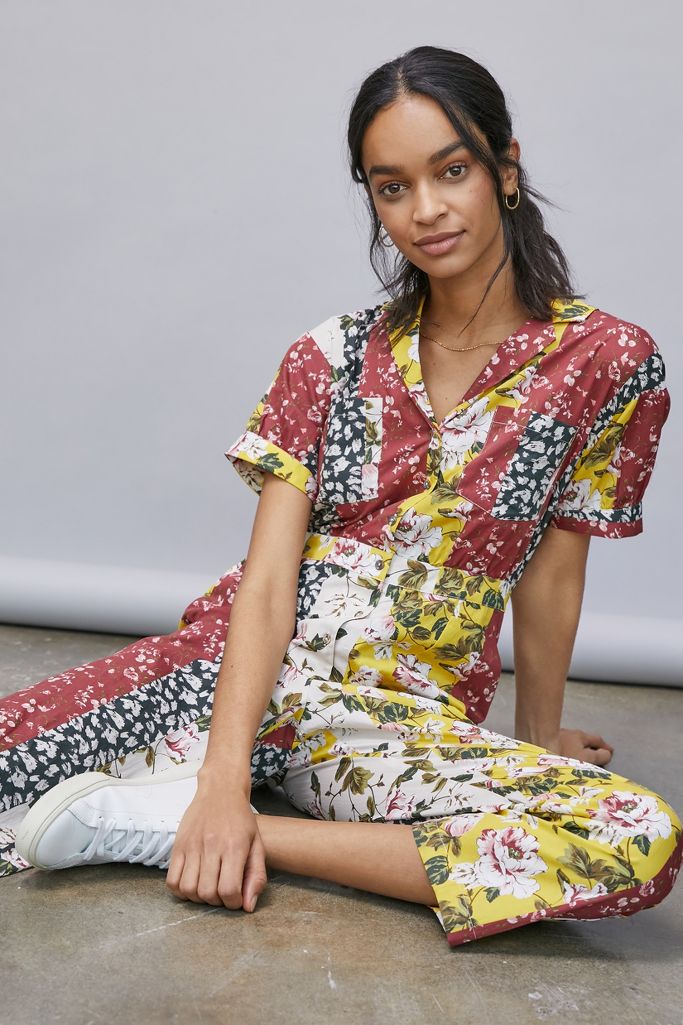 Jasmine Jumpsuit
Creating a striking look that goes beyond a simple dress or two-piece combo, this all-in-one wonder can be dressed up with heels and a clutch or, for a more casual take, styled with sneakers.
| | | |
| --- | --- | --- |
| | | |
| Rosalinda Patchwork Maxi Dress | Tomasa Pleated Tulle Midi Skirt | Perry Maxi Skirt |
| Featuring a pastiche of spring-ready hues and motifs, this patchwork-inspired maxi dress has us dreaming of days spent in the sun. | Dreamy florals, flouncy tulle, and perfectly polished pleats - the list of things to love about this skirt is boundless. | Style this tiered midi skirt with a knit tank and slides for an effortlessly polished ensemble. |
Go to:
Add Global Luxury to your favorites